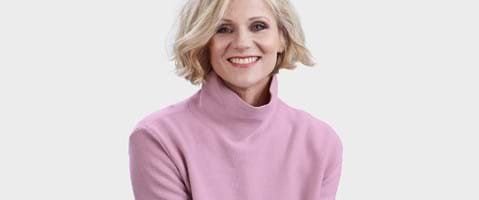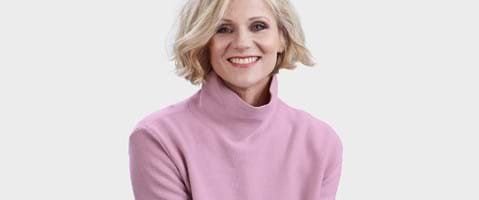 An Interview with Linda Barker
Interior designer, Linda Barker talks about what's in and what's out in bathroom design, her influences and of course…the free-standing circular sink.
Order samples
2018 is the year of the bathroom: interior designer, Linda Barker talks about what's in and what's out in bathroom design, her influences and of course…the free-standing circular sink.
Where do you find inspiration?
I look at the work of many other designers—not always interior designers, but ceramic designers and furniture makers too. Design museums and galleries are always on my radar and I'll try to visit as many as I can.
Travel provides loads of ideas, a recent trip to Copenhagen was really inspiring, and then there are the big national and international trade shows, I'll always visit as many as I can.
What are your key influences?
Nature is without a doubt my most potent source of design inspiration. I love to use natural materials including wood and rock. My palette is often drawn from nature too. I favour a monochrome palette with dark charcoal greys and smoky accents.
Which bathroom styles do you see being around for a long time?
Classic Calacatta creamy white marble with detailed grey veining is a classic bathroom stone. It will always look and perform beautifully and add a sense of elegance to any bathroom. Designers love it because it is luxurious and glamorous and is often only spied in only the swankiest hotel bathrooms and spas.
What are the big trends in bathroom design?
The trend for mosaic tiles is waning, and I'm thrilled to see less and less grout lines, particularly because these have a tendency to become grubby with mould. I also see large format tiles, some the height of an entire wall, requiring very few grout lines, popping up more on renovation wish lists.
Wall hung sanitary ware and freestanding bathtubs are definitely in, as are darker, moodier wall colours and textures that have an industrial urban feel to them – these, I love. Black or antique brass taps are lovely and look great with white baths and basins.
Where do you start in a renovating a bathroom?
I begin with a design board and with a total blue-sky, money-no-object mind set. I then look at a floor plan before moving on to arranging essentials into the space using a scale rule. I then consider the budget and make a final plan using the materials my client loves and can afford.
What big mistakes do you see home renovators making?
Botched tiling. Tiling is a very skilled job and not one for the faint-hearted DIYer. Bad tiling can really bring a room down and when I see it, I think 'they should have used bathroom panels instead' - these give a beautiful sharp finish and are much quicker and easier to install. 
Bathrooms are very hard-working areas and bad DIY will really start to show after a very short time. It's the one important space to get absolutely right first time.
Can you make a silk purse out of a sow's ear?
Not really – if the original bathroom is so bad it deserves this dubious accolade then it's best stripped out so you can start on the basic four walls from scratch. Having said that, I've painted hideous patterned tiles using tile paint before and its given a tatty bathroom a new lease of life if only for a relatively short time. But it's a good interim solution allowing you time to save for your perfect bathroom.
Have you come across any unusual bathroom design features?
Well, I've just bought a freestanding circular basin which is 1100mm in diameter from an antique shop which I can't wait to get installed in a washroom. The unit is originally from a communal washroom where a foot pedal would activate the flow of water for multiple hand washing. It gathers a few curious looks!
Can you have too much stuff?
I love a considered display of objects that have meaning to me. Books and ceramics for example – a twig from the garden or a collection of simple rocks from the beach.
Candles are always on display as are other sculptural pieces picked up from my travels. Houseplants are always given shelf space. But, as soon as my collections start to grow beyond their boundaries it's time for an edit, I'll do a clutter sweep and start again.
What are you currently working on?
I have just launched my own collection of fabulous waterproof bathroom wall panels for Multipanel and I am working with the Multipanel team throughout the year to promote 2018 as the year of the bathroom.
I am also planning my own house refurbishment and my bathrooms are at the planning stage on the drawing board. I'm working with house developers too on multiple homes all of which require high-end bathrooms on strict budgets that demand great finishes for an affordable price tag. 
If you're interested in the Linda Barker Collection, you can download our brochure here. 
Keep up to date with our latest on Facebook, Instagram or Pinterest and sign up for our newsletter below.