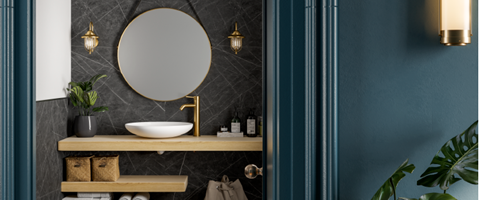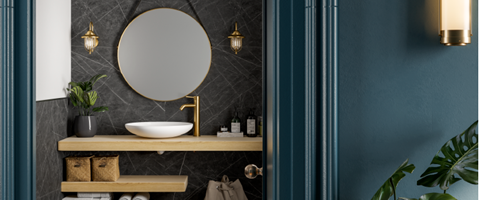 Bathroom Wall Panels
Create sophisticated bathrooms with our easy to install bathroom wall panels.
Why Multipanel?
Quick and easy installation

Completely waterproof - no mouldy grout

Easy cleaning - just wipe down

Almost seamless joint with Hydrolock

30 year warranty

Can be installed over old tiles
Our panels offer a modern alternative to tiles making them the simplest way to keep wet environments hygienic and clean. As they are completely grout-free, there's no risk of grout discoloration or mould forming, leaving you more time to enjoy your bathroom. With a wide range of colours, textures and finishes to choose from, our shower wall panels are designed to suit any bathroom and budget.
Our unique tongue and groove installation technology, Hydrolock, connects the panels with an almost seamless, watertight connection, for beautiful continuous walls.
Can't decide? Use our bathroom planner to see what you can achieve.
Bathroom Planner

Our Bathroom Planner will help you test our products in a range of rooms so you can perfectly plan your dream bathroom

Plan Your Bathroom