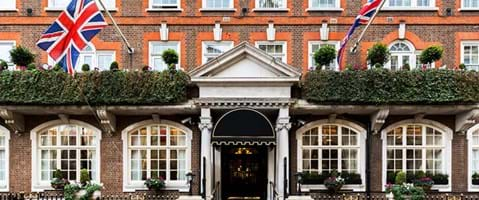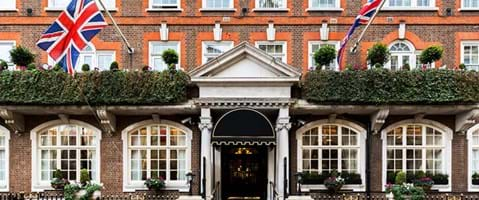 Increased style, reduced occupancy downtime
How hoteliers can benefit from Multipanel
• Bathroom wall panels are three times quicker to install than traditional tiles
• 30 year warranty
• Reduce cost both in materials and installation
• Reduce maintenance requirements
• Have no grout and are simple to clean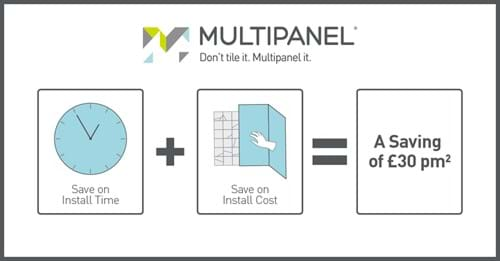 Key considerations for hotels
All hotels. from national chains to city boutiques, require regular renovation to avoid outdated decors and general deterioration. 
Increased speed of construction
Speed of construction is crucial in delivering hotels and Multipanel shower wall panels can be fitted in 24 hours compared with 3-5 days for traditional tiles. Rapid install can be achieved because Multipanel can be fitted straight onto timber frameworks or over existing tiles and there is no need to wait for specialist trades.
Multipanel walls have a tongue and groove joining system called Hydrolock, which is unique to Multipanel. Hydrolock allows multiple panels to click into place providing a rapid refurbishment solution for bathrooms.
Reduced maintenance costs and occupancy downtime
Hoteliers rely on fast renovations to maximise their profitability, customer satisfaction and minimise guest disruption. Using Multipanel shower panels fast tracks room upgrades and provides a number of key benefits including reducing maintenance and vacancy downtime.
Consistency of hotel brand
Style is everything when it comes to a hotel. It helps determine the guest experience and impacts on pricing structure, reviews and reputation.
Value for money
Not only can Multipanel reduce installation costs by up to £30/m2, lifetime value is also impacted as our bathroom panels come with a 30-year warranty with little to no maintenance required during this time.
Start today
Contact our team today to discuss the time and cost benefits of Multipanel when refurbishing or installing hotel bathrooms in the hospitality sector