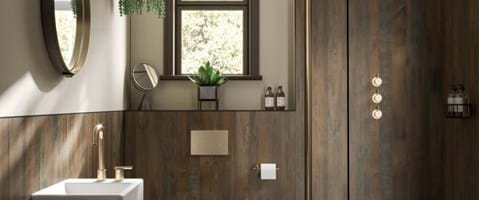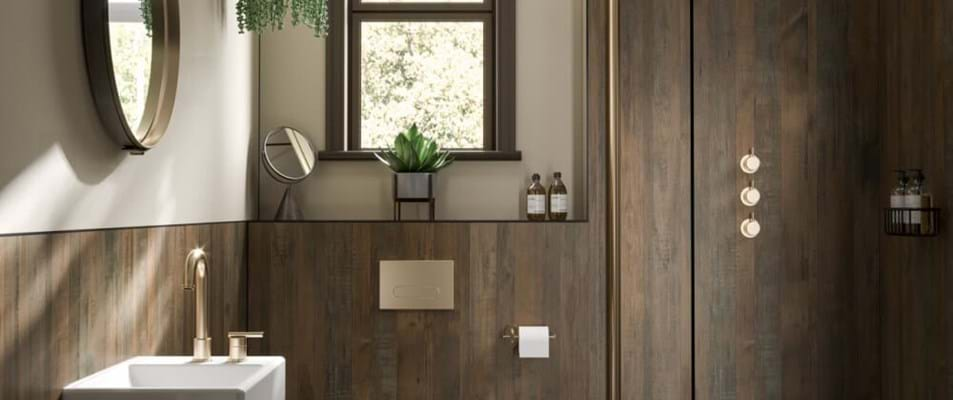 Brown Wall Panels
For rich, earthy tones our brown bathroom wall panels deliver a range of luxurious options incorporating granite, wood and stone. Pair them with White Grey or Taupe Grey from the Pure Collection.
Brown Bathroom Wall Panels
When it comes to incorporating rich, earthy tones into the bathroom of your dreams, our brown wall panels are the perfect choice.
From the comforting tones of Stone Elements and the welcoming warmth of Salvaged Planked Elm, our range of brown wall panels offers multiple luxurious options to suit your personal taste.
View Online Retailers

Browse our wide range of online stockists to find the best deal for your Multipanel bathroom

Find Online Retailers

Find a Showroom

View our products and talk to a team of experts about how you can improve your bathroom with Multipanel

Search Our Stockists