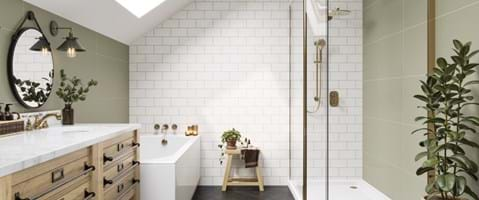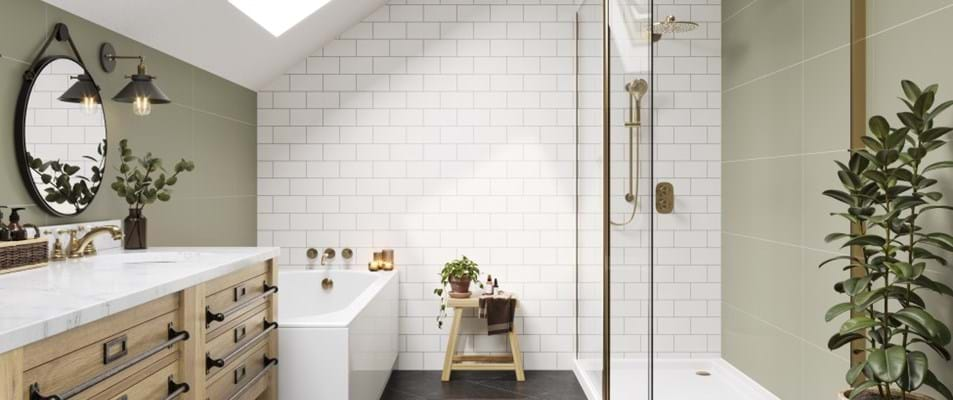 Metro Tiles
Our metro tile wall panels bring a sleek, contemporary look finish your bathroom. Discover the full collection.
Order Samples
Why Multipanel?
Quick and easy installation

Completely waterproof - no mouldy grout

Easy cleaning - just wipe down

Almost seamless joint with Hydrolock

30 year warranty

Can be installed over old tiles
Popular Metro Tile Wall Panels
Discover Multipanel Metro Tiles
Metro tiles, or underground tiles, are a timeless tile design which is reminiscent of the brickwork in the London tube. This tile pattern looks great as shower cladding or kitchen splashback, but also makes a great feature wall.
Add a dash of colour to your bathroom! Multipanel metro wall panels come in a variety of colours, from pink to blue and sage green. For a sleek, classy look, check out Levanto Marble, the sophisticated marble metro tiles.
The metro tile pattern is achieved with state-of-the-art Biesse technology which etches a decorative grout line into the wall panel. No grout means no hassle!
FAQs About Multipanel Wall Panels
View Online Retailers

Browse our wide range of online stockists to find the best deal for your Multipanel bathroom

Find Online Retailers

Find a Showroom

View our products and talk to a team of experts about how you can improve your bathroom with Multipanel

Search Our Stockists