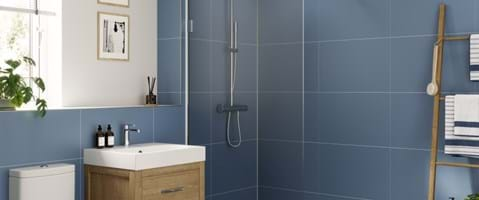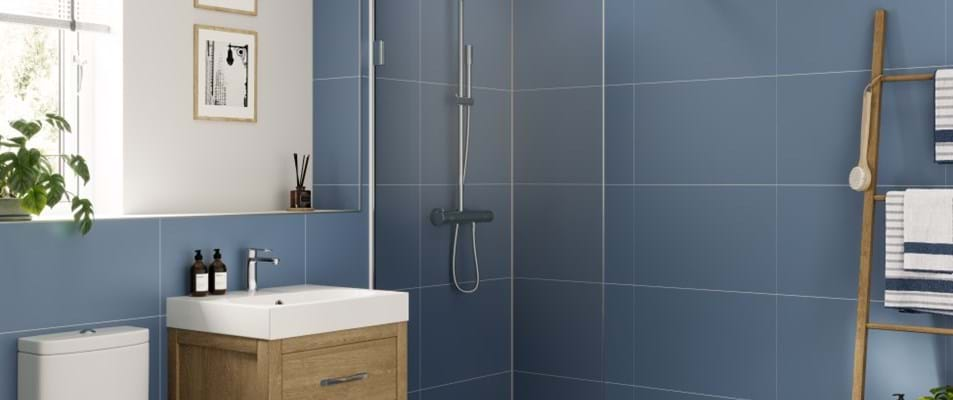 Blue Wall Panels
Give your bathroom a calming makeover with our blue bathroom wall panels. They are available in matt and tile and look best when paired with our other matt shades. Explore seamless panel installation without the hassle of grout.
Blue Bathroom Wall Panels
Create your own tranquil space with our bathroom wall panels — available in tile and plain. Misty Blue creates a soft, dreamy atmosphere and has hints of muted grey.
Style it your way and use our shower panels as blue panelling on the lower or upper half of the wall. Don't be afraid to go bold and pair your navy panelling with other blue bathroom furniture. We also love the contrast of blue and white bathrooms.
For a unique design, try our panels as stunning blue feature walls.
Create a refreshing and cooling look without the hassle of grout. Our panels look and feel like real blue bathroom tiles.
View Online Retailers

Browse our wide range of online stockists to find the best deal for your Multipanel bathroom

Find Online Retailers

Find a Showroom

View our products and talk to a team of experts about how you can improve your bathroom with Multipanel

Search Our Stockists