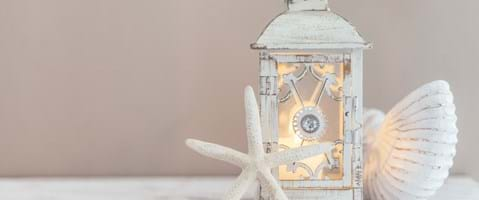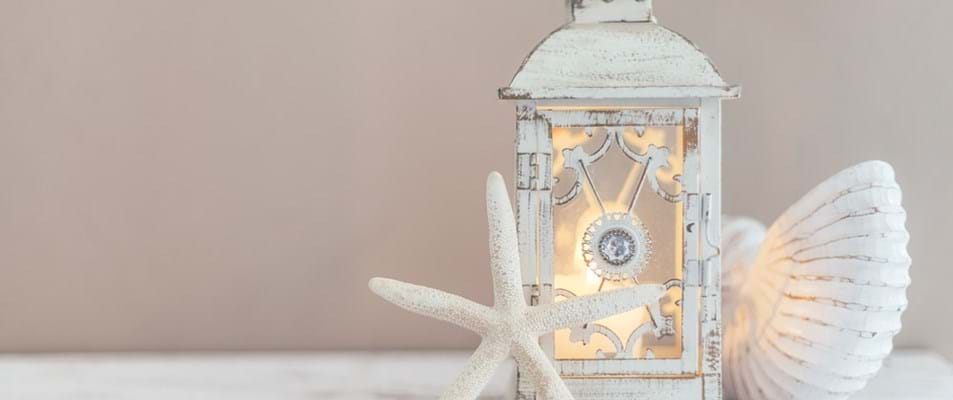 Coastal Bathroom Ideas
Crystal clear water, warm sand, sunshine – you don't have to travel to Cornwall or the Scottish islands to feel like you are on a holiday. With our design ideas, your bathroom will take you straight to the coast. Let's catch some sea air!
Order samples
Coastal Bathrooms
A coastal bathroom isn't only for those fortunate few who have a home that looks out to sea, lets face it there aren't many of us so darn lucky. For the rest of us landlocked peeps whose windows favour a neighbours' wall or a gloomy fire escape there are thankfully lots of things we can do to transport our bathrooms to a patch of north Cornwall or the Scottish islands without the need for a camper van or early retirement.

Coastal Bathroom Accessories
Bathroom accessories are key, lets face it. Clusters of spiked coral and a fan of dried sea fern or a huge wrinkly clam shell holding a supply of loo roll are two ways of embracing the coastal look but lets get to that part later, a far better place to start is with your walls, floors and lighting.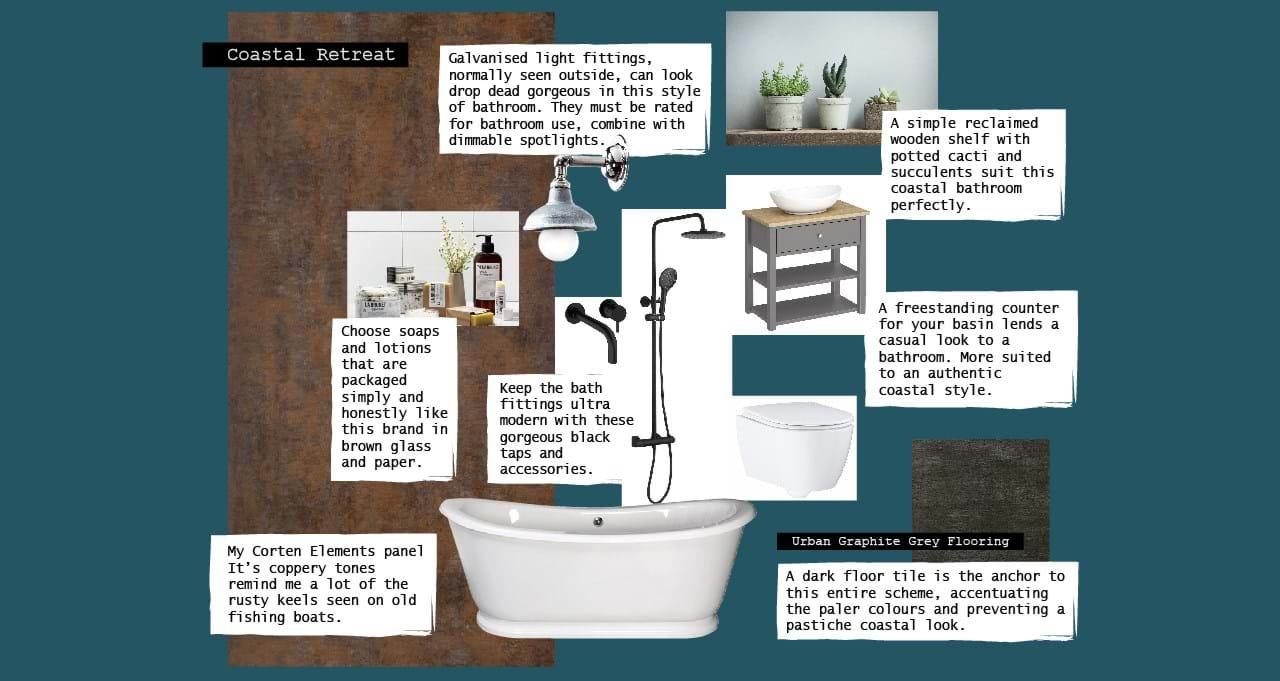 Coastal Bathroom Design Ideas
Mood boards will help you focus on the right things without too much distraction (even designers get distracted with the details) and steer you in the right direction without it costing a thing. Digital mood boards like Pinterest are great places to gather images but if an altogether softer approach is more your style, then cutting and pasting in the time honoured way of using magazines, scissors and a scrapbook is perfectly fine too. You don't need to be elaborate, just start with a hero image of the look you want to capture. It needn't be a bathroom either, maybe a cliff top view or a row of rusty fishing vessels; a postcard or photograph: either way just stick the image to a wall where you get to look at it a lot or keep it face upwards on your desk. This visualisation will help you get to where you want to be.
I like a dappled light in a bathroom, it instantly transports me to the waters edge and to those lace like patterns so expertly captured by Hockney in his swimming pool paintings. Glass pendant lights with dimpled surfaces are some of my favourites for casting watery patterns. I love pairs of wall lights or hanging pendants at the side of a wash basin mirror too. Often I'll choose concrete or rusty steel shades for these, surfaces that wont shatter if I knock them against the wall; but wicker or rattan shades will add a good coastal vibe too just make sure everything you choose is safe for bathroom use. A wicker mirror frame would continue this look further and a wicker stool or chair if you have the space, oops but this is me...getting distracted.

Coastal Style Bathroom Lighting
Sometimes recessed ceiling lights are a necessity and if they are in your bathroom then just make sure they can be altered using a dimmer switch to give you options for a gentle light in the evenings as well as full on bright light for quick getaways in a morning.
Bathroom floors can be patterned, I love love love the fifties geometric styles in either tiles or on a laminate surface and almost always I fall for the chic black, white or grey monochromatic option or you might choose something simple and long lasting like a washed timber effect.
When it comes to bathroom walls in a modern coastal bathroom I love the idea of using my Corten Elements bathroom wall panels. It's coppery tones remind me a lot of the rusty keels seen on old fishing boats, this painted colour will compliment all the watery shades of blue or green from a pale pistachio to a deep teal blue. But mostly it reminds me of paddling in the lochs and rivers in Scotland where the waters are quite honestly the colour of whisky - really! Use it to best effect in the shower area as it's an easy surface to keep clean and in addition, I think the bathroom panels will look great around the bathtub too where it'll highlight a traditional bath shape. Brass or copper taps would be excellent choices if you wanted something different to a more familiar polished chrome.
Coastal Inspired Bathrooms
If you want to be a bit creative with the panels I think its a nice look to trim the panels at the back of the bath at three quarters wall height, its a great contrast to the full height shower panels. Use the 'off cuts' to make a splash back for the back of the basins (don't let anything go to waste) and a shelf if you have creative DIY skills or a great carpenter friend.
Then its onto those accessories and a spot of shopping.

Bathroom Planner

Create your dream bathroom using our bathroom planner to visualise our wall and flooring collections in a range of room sizes.

Plan Your Bathroom