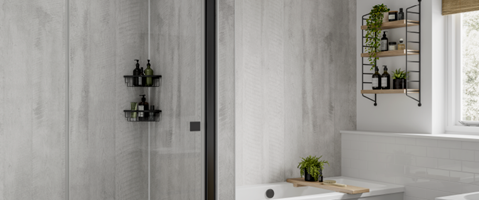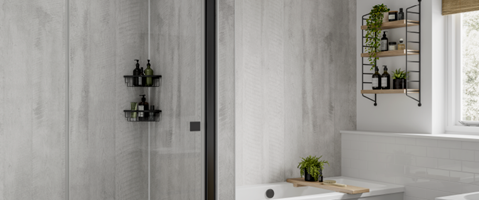 Rescue your poorly lit bathroom
Poor natural light in bathrooms is a common problem, read Linda Barkers latest article for Multipanel where UK's most loved interior designer explains how to rescue your poorly lit bathroom.
Order samples
Poor natural light in bathrooms is a common problem, making it vital that we get it right when choosing our bathroom colour schemes.
I wonder why we've been obsessed by white for so long in our small, poorly lit bathrooms. Where the dullest natural light makes a chilly tone of all those white tiles?
Lots of us are drawn to the idea of classic and elegant bathrooms, those that remind us of the most luxurious bathrooms of the world.
There is a seemingly endless supply of grey veined marble slabs and a whole array of whites both in tiles and paint.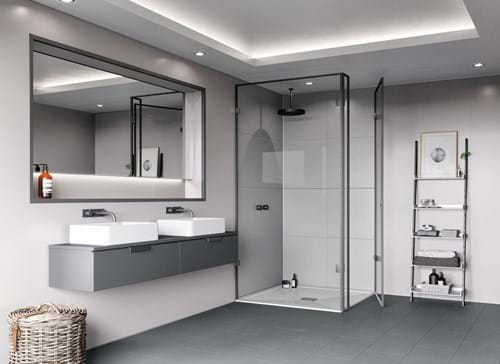 But bathroom design can be a lot more interesting, at last white has its challengers. The black framed shower enclosures coveted by so many of us and the classic marble wall panels seem to team beautifully with anything other than white!  Grey, of course, works wonderfully, but so too does rust, charcoal, navy blue, and of course, our coveted millennium pink.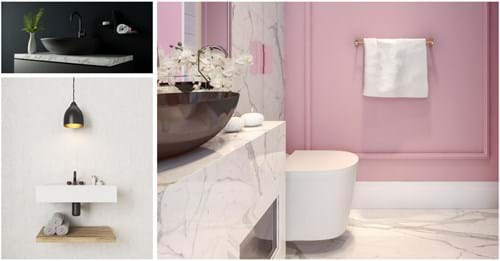 All these colours make for an elegant bathroom and combined with black, bronze, brass or copper faucets you have an intoxicating mix.
Don't always be governed by design rules, easier said than done I know but "pale for a small space" just 'ain't true anymore. I've yet to see a tiny bathroom that hasn't looked fabulous in a dark colour. Just add great lighting.
An LED mirror, a couple of lights either side of the basin and some discreet spots maybe a pendant* if you have the ceiling height, and you have the makings of a wonderful bathroom.
After all colour can create a sense of luxury; imagine a rich and powerful emerald green or azure blue in your own bathroom, both could work beautifully, particularly if either of these was offset with a panel of faux marble or granite. So too might the subtler millennial pink (are we all obsessed by this colour?) Pairing this delicate shade with concrete or artic stone would be both romantic and thoroughly contemporary.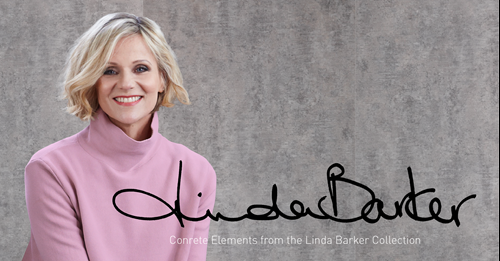 Personally, I find reds too much of a challenge, reminding me of fast food restaurants anxious to get me in and out of their spaces as speedily as possible. My perfect bathroom would ideally allow my heart rate to lessen a notch, letting the business of a frantic day disintegrate, literally, down the plug hole. But- hey, I'm not one to judge and I would love someone to convert me with a seductive red bathroom.
*For bathrooms it is essential that only lighting with the appropriate IP rating is used. IP (Ingress Protection and International Protection) ratings are used to define the degree of protection of sealants against moisture and dirt. Each IP rating has two digits; the first rates effectiveness of sealants against solids and the second against water. The higher the number, the greater the protection. Different zones in a bathroom will be exposed to different levels of moisture, so the IP rating of the light fitting selected has to be appropriate for the area in which it is to be installed. Lighting suppliers will be able to provide details of IP ratings on the products they stock.
---