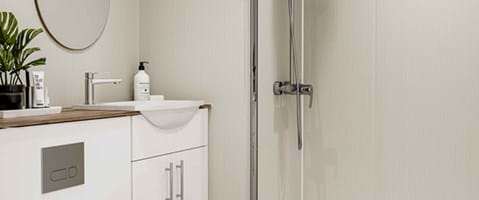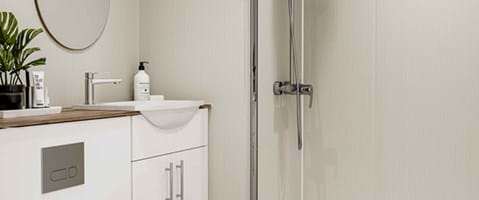 Textile Effect Wall Panels
Our textile effect bathroom wall panels give a woven fabric, multi tonal depth to your bathroom design. They work well paired with panels from the Neutrals Collection.
Our dreamy textile effect wall panels will provide a luxurious depth to your bathroom.
These grout free panels are low-maintenance and easy to clean. With a multi-tonal woven look, these panels are both subtle and stylish.
Choose from our range of textile effect panels to make the spa-like bathroom of your dreams a reality.
View Online Retailers

Browse our wide range of online stockists to find the best deal for your Multipanel bathroom

Find Online Retailers

Find a Showroom

View our products and talk to a team of experts about how you can improve your bathroom with Multipanel

Search Our Stockists