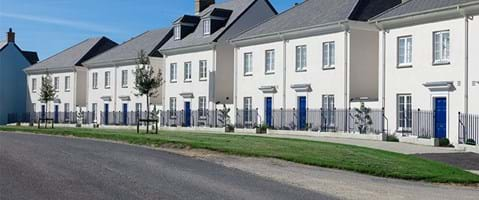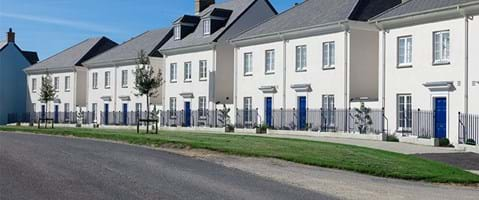 Dunedin Canmore
Dunedin Canmore provides affordable housing, care and support to people in Edinburgh, the Lothians and Fife.
The organisation owns and manages 5,200 homes and is investing heavily in upgrading homes to make them warmer, better and more energy efficient.
Recently 350 bathroom refurbishments were completed. All of the properties will feature Multipanel waterproof wall panels. "Almost all of the work is carried out when tenants are in situ, says John Hynde, Team Leader, Investment Works at Dunedin Canmore, "so speed is important in ensuring minimum disruption to tenants. The waterproof wall panels are easy to install and from that perspective, we get the job right first time, every time, all in the space of one day."
In addition to maintenance and upgrade work, the organisation will also spend more than £80m building 700 new homes. Multipanel will also be used in these properties.
"I reckon using Multipanel saves us at least one day's labour on each fit-out," he says. "When you consider the volume of bathroom refurbishments we carry out, that's quite a saving. It goes some way to explaining why we are not really focused on tiles."
Anecdotally, the ongoing feedback from tenants regarding their new bathrooms has been extremely positive according to John, "Most often, they tell me they are delighted and find the wall panels a breeze to clean," he said.
"This level of satisfaction has been confirmed in an independent customer survey we commissioned earlier this year, with research firm BMG. Overall tenant satisfaction couldn't have been better – 100%. Satisfaction with bathroom refurbishments was 98%."
---
Dunedin Canmore specified the following Multipanel products:
Arctic Stone & Antique Marble from the Classic Collection with Hydrolock tongue and groove joining system.
---
 Switch to waterproof panels and save time, and money
Multipanel waterproof wall panels are three times quicker to install than traditional tiles
Switching from tiles could save you £30 per m2 on your next project
Perfect for modern bathrooms and shower cubicles
No grout and simple to clean
30-year guarantee
Supplied on a just-in-time basis to suite social housing retrofit and renovations
---
If you are looking for improved turnaround times, stunning long-lasting design and quality, then Multipanel products are definitely for your social housing bathroom refurbishment programme.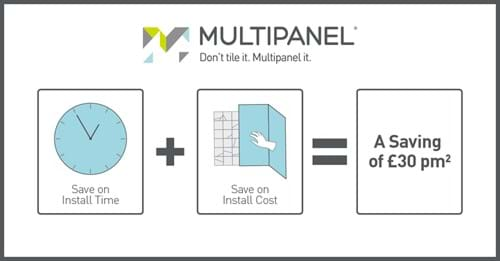 Contact our team today to discuss the time and cost benefits of Multipanel.