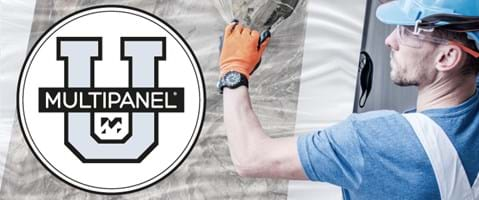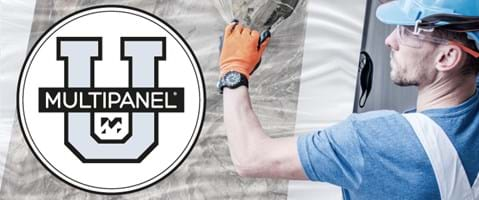 Multipanel University
Get Multipanel U accredited. Enrol on our new installer training programme and learn all you need to know to install our wall panels to achieve the perfect finish.
Enrol Now
Why we created Multipanel University
Multipanel U is designed to guide you through the entire installation process, from measuring up to fitting panels around door frames and windows.  Delivered through a series of short videos, this programme will guide you through all you need to know when ordering and fitting our manufactured wall panels to ensure you can deliver the perfect result for your customers.
How do I sign up to Multipanel U?
Step 1
You'll need to be registered on our Find an Installer directory. If you're not, you can Register Here to start the process.
Once your application has been approved, you will receive an email notifying you of the next steps.
If you're already signed up move to Step 2
Step 2
If you're already registered on our Find an Installer directory, you can click the button below to begin the enrolment process.
Make sure you sign up using the same email address you used for your Find an Installer account.
Step 3
Once you've enrolled and received your log in details you can sign in and begin the course. The course consists of text and video lessons which you can complete this at your own pace.
Step 4
Once you have completed the lessons you will be asked to complete a short quiz on the lessons you have just completed.
Step 5
After passing the quiz, you will have completed the Multipanel U course where you will be presented with a certificate of completion as well as a digital professional badge for you to display on your website and social media pages. We'll also update your Find An Installer listing on our website to show your accreditation.