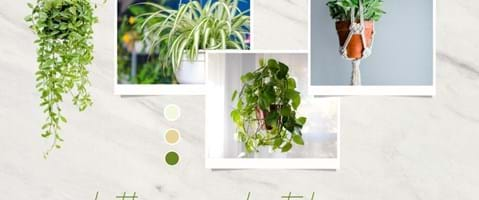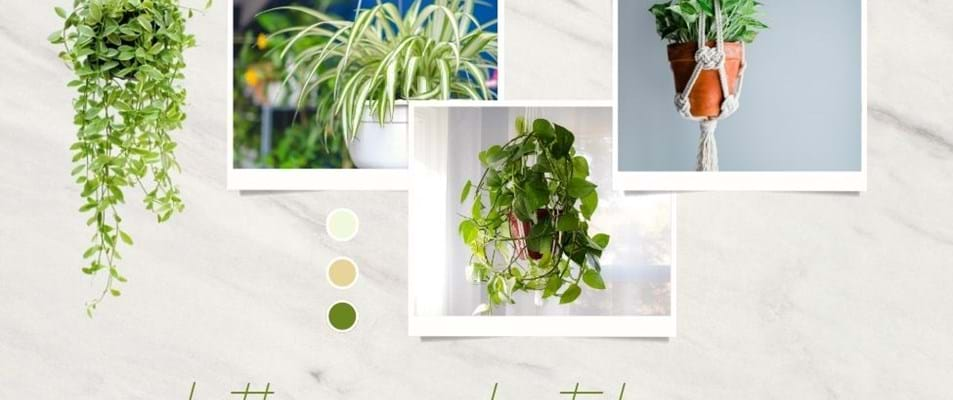 Style Your Bathroom With Plant Hangers
Plants can be a great addition to your bathroom. They can absorb moisture and transform the smallest of spaces. Give your bathroom a makeover with hanging foliage. Read our blog to find out how you can create your own mini jungle.
Trailing, dangling and hanging plants for your bathroom
Whether you are looking to add a bit of greenery or want to transform your small space—with plant hangers you can easily change the atmosphere in your bathroom. They use less space and can be attached to walls, shower curtain rods, or even furniture. Plus, they make the perfect additions to our popular bathroom wall panels. In this blog post, we explain what you should consider to make the most of your bathroom layout.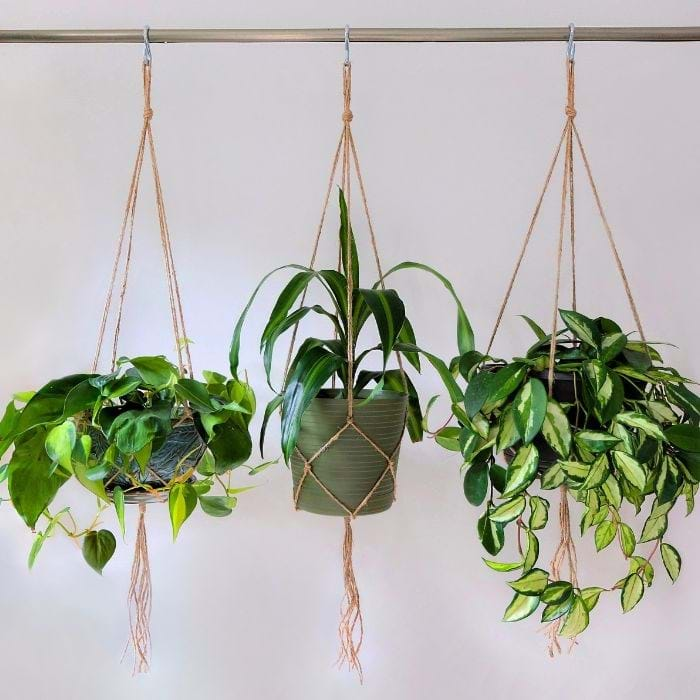 Can I use hanging plants in my bathroom?
Not every plant is a sun worshipper. In fact, there are a lot of houseplants that prefer the shade and moisture we often struggle with in our bathrooms. Ferns and Pothos are great options for darker spaces, for instance. If your bathroom does catch a few sun rays during the day, opt for a Ficus, Philodendron, or the all-time favourite: the spider plant. These three bathroom plants also absorb moisture, which is an added bonus.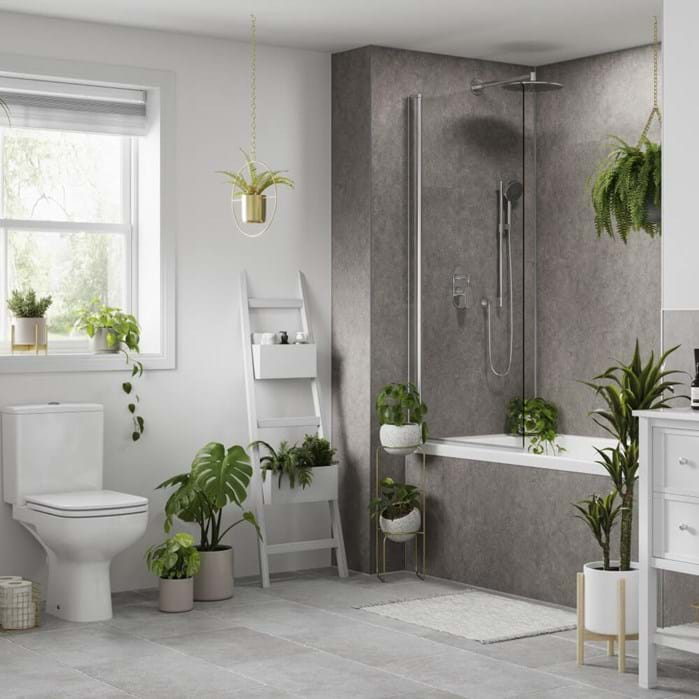 The added plants provide a pop of colour against our Grey Mineral (Pure Collection)
In bathrooms without windows you can opt for faux hanging plants. Although they are artificial, they can still help you achieve that look you are aiming for. The String of Pearls is a great faux trailing plant and a fan favourite because it adds a little dash of colour without much of a hassle. Not every houseplant will work in a bathroom plant hanger due to your rooms light and humidity, but luckily you have plenty of other options.
How do I choose the right spot?
When it comes to designing your green space, the choice is up to you. We love hanging bathroom plants above the sink or bathtub, but they can also be added as accessories to your shower as long as they are not exposed to a direct stream of water. Plants also make a great addition to feature walls in light or grey tones.
Consider light, temperature, and humidity before you start working on your DIY project. Whether you hang your plants on the wall or let them dangle from the ceiling is up to you—be as creative or as minimalist as you would like. Don't forget that plants thrive in moist environments, which means your sapling could quickly grow into a large trailing plant, but you can always add more hooks later.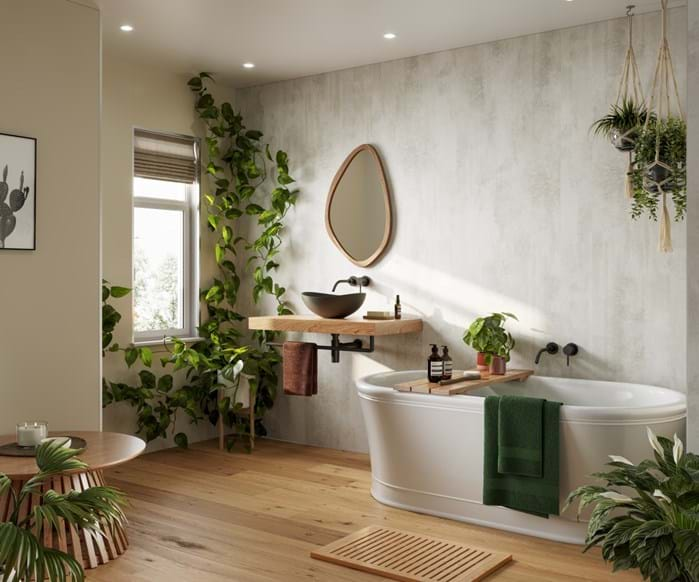 White Gypsum is the perfect addition for a more tropical style (Pure Collection)
What can I use as bathroom plant hangers?
The style of your planters should harmonise with the rest of your bathroom furniture. If your bathroom has light walls and darker accents, choose a black hanging pot to create a contrast. Wooden furniture typically looks best with other natural elements such as macramé or even yarn. Check out our bathroom design ideas blog post if you are looking for your new favourite theme.
To achieve that sophisticated look, pair your new hanging plant with our stone or marble bathroom wall panels. For an ultra-industrial look, check out Concrete Elements. This panel looks great in minimalist bathrooms. We also love pairing lighter tile effect panels with foliage because they accentuate the greenery. Our White Gypsum wall panel can even be paired with green bathroom furniture for the ultimate tropical retreat.
Due to their light weight, plastic pots are the most popular choice for bathroom plant hangers. They have draining holes and can be quickly attached to shower curtain rods. Plastic pots are available in a wide range of styles and can fit into any theme.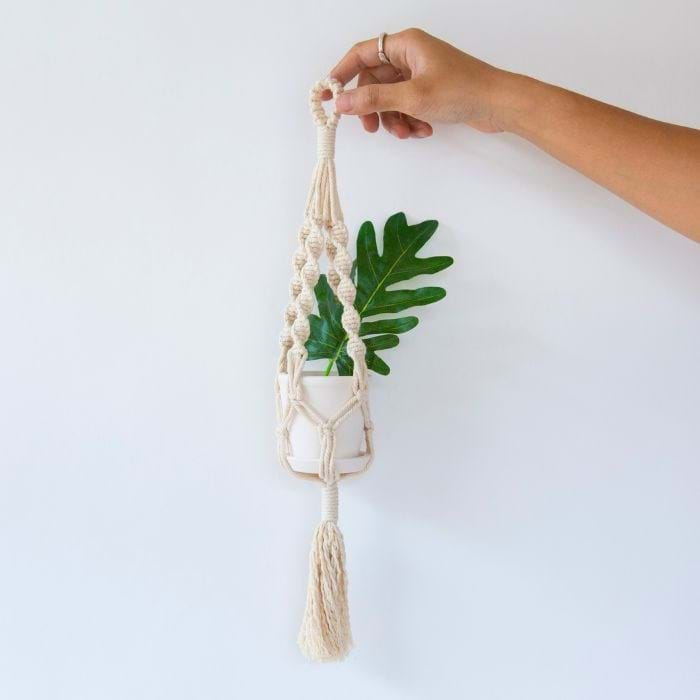 For nature lovers, hanging macramé planters are great sustainable alternatives. Not only can they be styled in whatever way you like, they are also sturdy. Macramé is achieved by tying knots, typically with jute, hemp, or cotton. With a heavy-duty hook, your DIY planter can find a home almost anywhere in your bathroom. We also love to use macramé hanging baskets for our larger, trailing plants.
If you prefer succulents or extravagant pots, choose shelves instead. Since they are mounted on the wall, they can carry heavier weight, which means you can still utilise planters made of heavier materials, such as concrete plant pots. For a Boho look, a macramé shelf could be just what your bathroom has been lacking.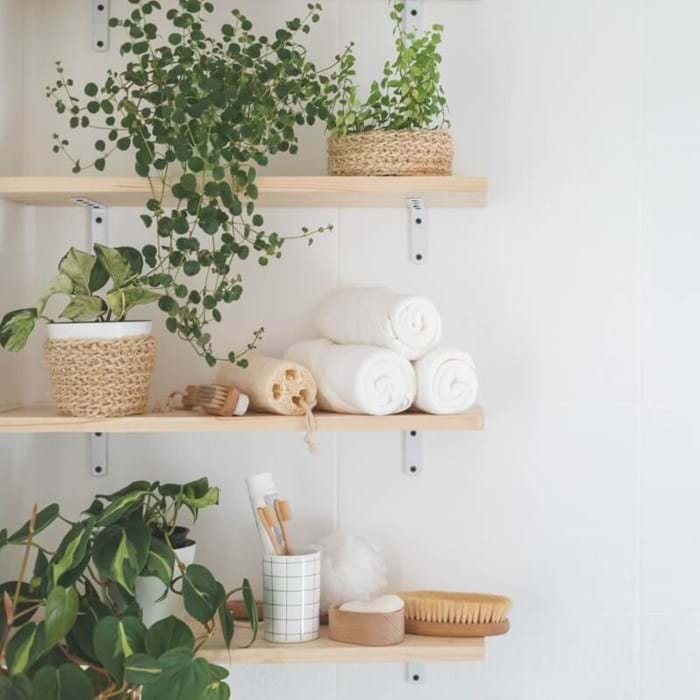 Your next DIY project: hanging bathroom plants
Whether you're dreaming of that big Rhododendron in your bathroom or prefer a small, faux hanging plant, it's much easier than you think to transform your bathroom. With our bathroom wall panels, you can easily achieve the look of your dreams. Not only are they fully waterproof, they are also easy to maintain since they do not need grout. Explore our rich marbles or our authentic wood effects from the Linda Barker Collection. For a classic, sleek look, our Tile Collection is the ideal alternative to traditional tiles.